It's the most wonderful time of the year: The January Transfer Window!
As the World Cup drew to a spectacular close, Manchester United fans will be looking forward to the transfer market opening as an opportunity to bolster their squad as they push for a Champions League spot.
Like every other window, fans will hear of the most tenuous transfer rumours and ludicrous loan deals promising a brighter future for Erik Ten Hag's side.
Though no one is really sure how much the club will invest this winter, we are going to have a look at some of the players that could potentially come in and give the team that much-needed Bruno Fernandes-effect.
Cody Gakpo
">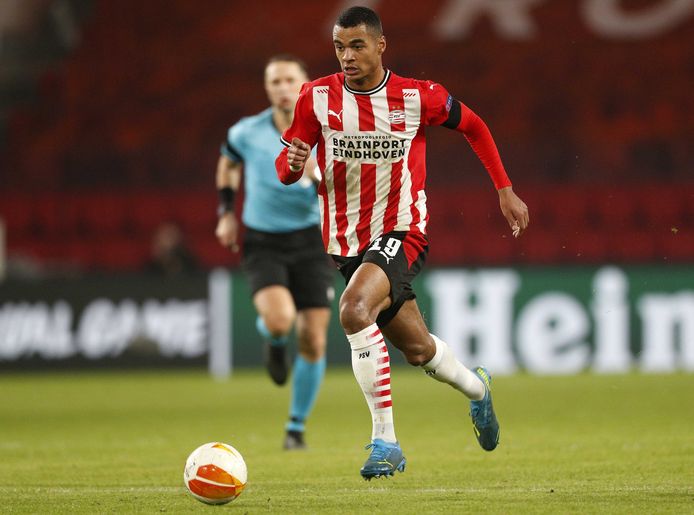 Having been linked to the club in the summer, Gakpo is already on Ten Hag's radar.
With three goals in five games at the Qatar World Cup, the Dutchman projected himself onto the world stage, a clear display of what he can do. According to various sources, his current club, PSV Eindhoven, want around £45 million for the 23-year-old, a relatively affordable fee. But is he the right man?
A natural left-winger, Gakpo can also play through the middle, a position so desperately needed by Manchester United given the departure of Cristiano Ronaldo and the inconsistency of Anthony Martial.
With 0.6 per 90, Gakpo ranks in the top 1% in his position in non-penalty goals, to which he can also flaunt the same number of assists per game. Despite playing in the considerably different Eredivisie, his eye for goal is a skill Ten Hag can work with in order to supplement United's attack.
Aside from goal threat, Gakpo ranks very highly for shots taken, progressive passes received and dribbles completed, highlighting an air of dynamism to his style of play. So isn't it a no brainer?
Well, nearly. Whilst Cody Gakpo does have the size and strength of a number nine, his strengths would be utilised best as a second-striker or off the left, meaning United's search for an out and out goal-scorer would have to continue.
That said, at under £50 million it seems that the reward would outweigh the risk in this transfer, as Gakpo is a player with the quality to greatly improve the attack.
2. Denzel Dumfries
A fellow Dutch international, Denzel Dumfries is reportedly being targeted by Erik Ten Hag as competition for Diogo Dalot should Aaron Wan-Bissaka leave the club.
An incredibly attacking right-back, Dumfries has 4.41 touches in the opposition penalty area and 3.42 shot creating actions per 90, a similar number to Ivan Perisic in his so far successful time at Tottenham.
To highlight his instinct to bomb forward, Inter Milan's number 2 ranks in the 96th percentile amongst right-backs for progressive passes received, conveying his attacking positioning.
This would be a hard deal to get done though, with Inter reportedly wanting to keep Dumfries until the summer, and giving him a price tag of over £55 million. Though Ten Hag may want this player, he may have to wait to get his man.
3. Malo Gusto Keeping in line with Sky Sport's Dharmesh Sheth saying, "Manchester United are looking at forward players and right-backs" this January, Ten Hag may well like the look of Lyon's Malo Gusto.
A very athletic player, Gusto would fit Ten Hag's style of play quite nicely. With an impressive 84% pass completion to match 75.62 passes attempted per 90, the Frenchman is a tidy player who has the intelligence to keep the ball moving. Combine this with ranking in the 81st percentile for assists, it is no wonder many fans like the look of the right-back.
Gusto doesn't rank as highly in areas such as blocks or tackles- important skills for a right back to have. That said, at just 19-years-old, he will have time to develop at the club, under one of the best coaches in the league in Erik Ten Hag.
According to Florian Plettenburg at Sky Sports, Gusto, who is "one of several top targets" would cost around £35 million- a cheaper alternative to Denzel Dumfries.
Though we still don't know how much the club is really willing to spend this window, these are three options Ten Hag has been heavily rumoured to want for his side. Do you think the board will give us that New Years boost? Let us know at @UtdFaithuls