The defensive midfield position has long been an area of weakness for Manchester United, this summer however, saw the arrival of world-class Brazilian; Casemiro. The status of this signing and the finances involved suggest Erik Ten Hag sees Casemiro as a pivotal part of his team for the foreseeable future.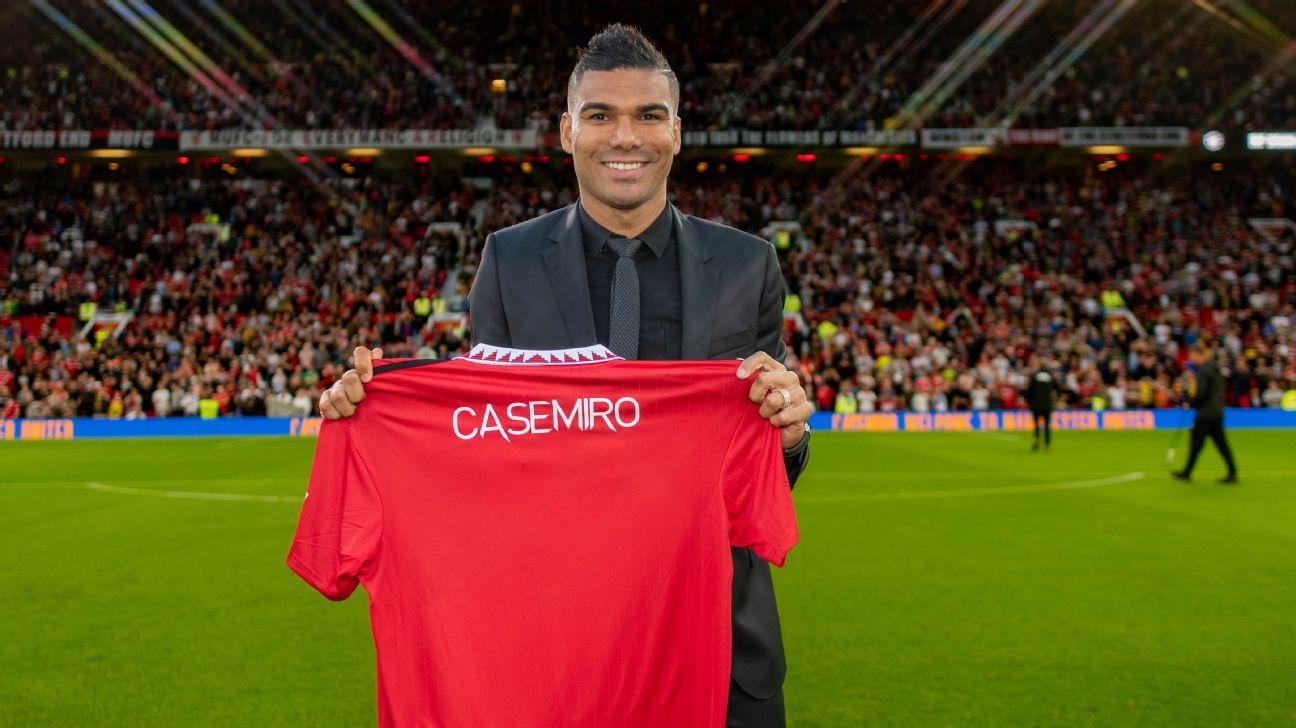 Despite his status, Casemiro has yet to start a Premier League game for United, only spending 51 minutes on the pitch during his three appearances to date. This is for a few reasons, as Ten Hag told Sky Sports, "He is new, he has to adapt to the team". However, there is another huge reason why Casemiro hasn't been guaranteed a starting spot; Scott McTominay. Ten Hag confirmed this by saying, the other reason for Casemiro's absence is that "Scott McTominay is playing really well".
McTominay came through the United academy, becoming a regular in the first team under Jose Mourinho, and has remained there since, all while being a divisive figure amongst the fanbase. One-half of the fanbase critiques his perceived lack of footballing ability while the other shower him with praise in the form of nicknames such as 'McSauce', admiring his passion, bravery, and his physicality in midfield.
For Ten Hag, Scott has been utilised as an energetic midfield warrior, doing the dirty work, and laying off passes to his more creative and technical teammates, such as Eriksen whom he has been paired alongside in the 4-2-3-1 set up which has seen United win four games on the bounce. In fact, in the two games McTominay hasn't started, United have a 100% loss rate.
So, why has McTominay remained in the team ahead of the more experienced Casemiro?
Recent Form
Ten Hag has done a tremendous job utilising McTominay to date, playing him to his strengths to limit the hindrance of his poor possession play. Against Arsenal, we saw McTominay at his best, contributing a lot defensively, completing 2 tackles and 4 interceptions.
Much of McTominay's criticisms have been that he tends to ghost on the pitch, hiding from the ball and not making himself available as a passing option. However, against Arsenal, McTominay had 43 touches and with these, completed 100% of his passes. Due to Eriksen arriving, McTominay has been given a role less demanding on progressing the ball and he now prioritises ball retention, with a large majority of his passes being 'safe' either backwards or sideways.
Physical Attributes
Another reason for McTominay being a constant in this team now is his height, being 6ft 4in, he has been United's tallest player starting in recent weeks. This is important, because of the lack of height in the United line up now, given Luke Shaw and Harry Maguire have been dropped (both measuring above 6ft tall), with the 5ft 9in Lisandro Martinez and 5ft 6in Tyrell Malacia coming in to replace them, McTominay's presence is incredibly beneficial in aerial duels and defending set pieces.
Automatisms
McTominay has been training under Ten Hag since early July, meaning he already has had two full months under the Dutchman. This is linked to a word know by many in the German football circle as 'automatisms' (Ten Hag coached for Bayern Munich's reserve team). This word refers to training patterns of play with such a repetition that they become second nature, muscle memory. These cannot be learnt individually, as it relies on knowing what the players around you will be doing. Ten Hag has mentioned this often and referred to the importance of routines. Ten Hag at Ajax showed his loyalty to players who had become fluent and aware of his 'automatisms',  as evidenced by the immediate starting positions for Lisandro Martinez and Antony who previously worked with Ten Hag.
The more Casemiro trains, the more likely he is to gain a starting role for United as he learns the Ten Hag style. However McTominay is not in the team for any reason other than merit right now, and should that continue, Casemiro could struggle to displace him. But for now, let's appreciate McTominay's form and class as he has been pivotal in our recent domestic unbeaten run.