Manchester United fans around the world will all be hoping that the expectedly slow start to the January transfer window will pick up the pace in the coming weeks. That said, many sources have expressed doubt that the club will spend much money, if any, on any new players. Erik Ten Hag does need some depth to add to his paper-thin attack, leaving a loan deal as the probable option.
The most heavily rumoured player has been Joao Felix, Atletico Madrid's £111 million man. Players of this calibre normally are not available on loan, however Manchester United may be in luck, with a lack of available buyers forcing Atletico to settle for a loan move. The Portuguese international is a dynamic forward who can play off the left as well as in more central areas, and would provide a versatile option to Erik Ten Hag, whose front line seems to be one injury away from disaster.
Despite not setting the world alight since arriving in Spain, Felix has 38 G/A in 95 La Liga appearances. Though this tally would ideally be higher, the player has shown his quality in spells since his big-money move, and Erik Ten Hag would hope he can get more out of the 23-year-old. A point worth mentioning however would be his price. It is reported that Atletico Madrid want a £13 million loan fee, as well as his full wages to be paid by Manchester United.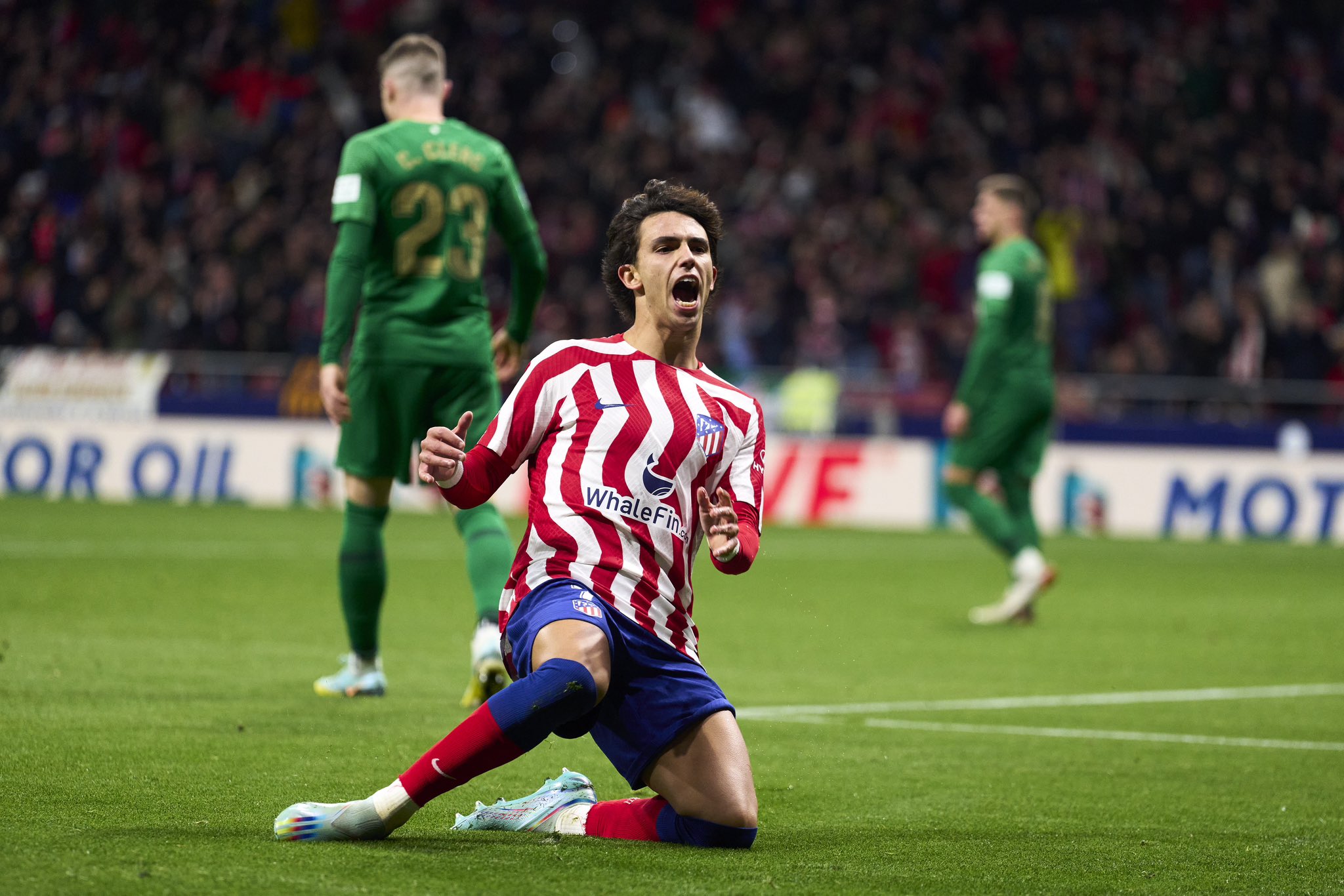 Another player linked to United is Memphis Depay. The ex-United man could make his return to the club this month, in what would be a cheaper deal to do, which we all know will be favoured by the board.
Depay struggled last time round, scoring just two goals in 33 league appearances whilst at Old Trafford. He then solidified his role as a striker at Lyon, where he improved his goalscoring record with 63 goals in 139 Ligue 1 games.
Despite not impressing many United fans when in the Premier League, the 28-year-old has shown he can be a good player, especially at international level. Per 90 minutes, Depay has 5.39 shot-creating actions, compared to Joao Felix's 3.27. Depay also ranks in the top 1% for progressive passes received and a 78.6% pass completion, indicating an ability to receive and move the ball well in attacking areas.
A final option rumoured more recently is Al Nassr's Vincent Aboubakar. The man who may be forced out of Saudi Arabia by Cristiano Ronaldo's arrival, Aboubakar seems to come to attention during international tournaments, performing well in the latest African Cup of Nations and the Qatar World Cup. At 30-years-old, the Cameroonian wouldn't be a signing for the future, and with the least impressive career of the three players, may not be the smartest move. Though the striker has a good level of physicality and finishing, his technical ability may let him down when facing some of the better defenders in the league.
He would, however, offer a very different profile to what the club has now, and could provide somewhat of an impact in certain games. Though he would likely be the most underwhelming of the three, Aboubakar would be better than no signing at all (one would hope), so shouldn't be met with too many groans should the club have failed to sign another option come January 31st.
With the Glazers finally selling the club, one cannot expect much money to be spent this transfer window, with Jack Butland and probably one of the above three players likely to come in to help Ten Hag's push for the goal of top four and a trophy.